24/11/03
We hope you all enjoyed yourselves and that the night lived up to all your expectations, we certainly did and we really want to do it all over again!!??? What we now need is a bit of feedback to let us know whether in the cold light of day after all the hangovers have been and gone is if we should do it again! We have several options so please go to the message board poll Madisons Rock Night Part 2 and vote for one of the following...either '6 months', '1 year' or 'don't bother'. It's your feedback that will decide when the next Madisons Rock Night will be!
Also please send in your photo's of the night and we will put them on line in the photo gallery section.
23/11/03
The day of the Madison's Hangover! We hope that you recovered and that you had a total blast meeting old faces, finding lost friends and rocking to some classic tunes...oh yeah and getting very very drunk!
22/11/03
Max will be in the Black Bull from 6-8pm just like the old days having a pre-Madisons
Warm Up. So if you fancy a drink before heading to Madisons your all welcome...
Or there is also the Cameo Bar which is two mins walk from Madisons on Commercial
Street.
There will be no tickets available on the door as we will sell any returns in the Black Bull tonight. If you have any tickets that you cant use please bring them to the Black Bull. We will give you a full refund and sell them on as there is a waiting list for tickets that we will honour if they become available. So if you want a ticket either wait for the call or turn
up in the Black Bull on the off chance between 6 and 8pm tonight!

A big thanks to all of you who bought tickets and for supporting the Madisons Night!
We've had a blast putting it together, and we're so excited about Saturday!!
We've managed to get some great drinks promotions at Madisons from 9pm - 11pm
- including tequila - so make sure you get there early!

We've also got a signed Skid Row T-shirt as a prize for the best Air Guitarist,
courtesy of Keith at CPL!
We are going to keep the site running and up to date kicking off with any photos
of the night! Plus if it's a success on Saturday and everyone is up for it we might
do this again next year. Give us feedback on the night and via the feedback page
afterwards!

See you there for some RAWK!
Julie, Max & Susan (The Madisons Organisers)
21/11/03
Max was in the Bull from 9-10pm but there were no tickets to sell at that point as
all the returns so far were redistributed to the waiting list. However, we did add
to the waiting list for the tickets that may be returned. As soon as we have any free
those of you on the waiting list will be contacted and offered the chance to buy the
returned tickets.
16/11/03
The Sundowns are playing at Studio 24 and Julie will be in the The Bull beforehand
between 7pm - 8pm with tickets to sell, and then she will be at the Sundowns gig.
Ex-members of the Sundowns have been in some classic Madisons era bands...
The Crows, Joyriders, Little Hopetown Giants and the unforgettable...
Honeymoon Killers! Tix £4 from ripping and Tix Scotland or from
their website www.thesundowns.com It's an early show at 7pm finished by 10
cos its a school nite!
15/11/03 - Max never made it to the Spiders Web for the the Full Metal Racket Gig
due to a stinkin' hangover. Apologies to anyone who was waiting to buy their tickets, but there are other opportunities over the next week!
14/11/03 Max was in the Bull flyering and selling tickets. We sold another load of
tickets in the Bull and we probably wont have many tickets left to sell on the door!
Dont be left out - buy your tickets on line or face to face in the remaining days!
8/11/03 We will be in the Blind Beggar tonight around 9pm flyering and selling
tickets. Come along and get your ticket!
01/11/03
Do you have a web page or is there a site that we should be
visiting? If so send it to us and we'll put it on the Links and Other Stuff page.
01/11/03
Jetmarine, who number former members of Seeing Red (in the
gallery) and the Joyriders, are playing at the Village Inn, South Fort Street
Leith tonight(1 Nov). £5 a pop - first 50 in get a free cd. Don't know the times
but hopefully one of us will be there. Hopefully Dunsy is still in the Joyriders!
Sorry that I didn't get this on sooner! If any one else has an event or a gig
just drop us a line and we'll put it on the site!
29/10/03
We will be in the Liquid Room to see Bowling for Soup on Wednesday
the 29th and if you can spot us in the crowd then come over, say hi and buy a
ticket!
26/10/03
The Dreadnought was as ever a top night out! We sold another
bundle of tickets and met a few old faces. We continued boozing long after
the Dreadnought had closed and Julie treated us to her pole dancing technique
in her living room. She was actually very good - god only knows where she
picked up that particular talent - and if I get my way we shall have a pole fitted
in the Commplex so that everyone can check out her pole-tastic moves!
25/10/03
We are off to the Dreadnought this Saturday (tonight) to bring the
Madisons night out to the West and hopefully sell some more tickets! We
wont be wearing our T-Shirts but we should be easy enough to find!
See you there!
19/10/03
As requested we have added in a guest book/message board so that you
can get in touch with old friends or start up a bit of chat. To enter the Madisons
Banter Zone click here: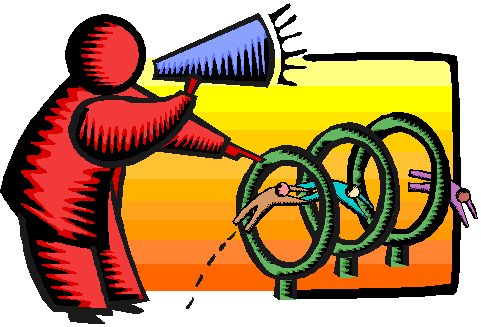 All you need to do is create an account and you
will be emailed the password so you can login.
18/10/03
We were in the BLACK BULL on Saturday and it was great to see
so many faces from the past! We sold tons of MADISONS ROCK NIGHT tickets
and the night is now guaranteed to be a success! They are selling fast so be
sure to get yours soon! We flyered everything that moved and everything that
didn't, looking like a bunch of eejits wearing our Madisons t-shirts. We finished
the night off in Opium in the Cowgate and we had a brilliant laugh - apart from
the hangovers that is!!! Roll on the 22nd!